ENJOY LIFE AGAIN!
Making better choices impacts your everyday life. Learn how Chiropractic Care can help.
Welcome to Dr John Hood Chiropractic Care Center
We are committed to bringing Sevier County of East Tennessee better health and a better way of life by educating and practicing the true principles of Chiropractic Care.  Dr John Hood is conveniently located in Sevierville and cares for patients in Sevierville, Pigeon Forge, Gatlinburg, New Center, Knoxville, and all surrounding areas.
Be sure to check all of the information about us and contact us today at 865-908-2699 for an appointment.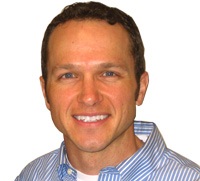 Dr. John Hood first became interested in chiropractic care when he received a lower back injury while he was on a 100 mile training ride on his bicycle training for a triathlon while in college. He knew that he wanted to work with a professional team as a team physician so pursuing a doctorate in chiropractic seemed like the right fit.
Dr. Hood is a 1993 graduate of The University of Iowa and a 1997 graduate of Palmer College of Chiropractic in Davenport, Iowa. Upon completion of his doctoral program from Palmers, he first practiced in Cincinnati, Ohio treating primarily worker's compensation and auto injury patients from 1997 thru 1999.
Dr. Hood then pursued his desire to open his own practice in February of 2000, in which he purchased Chiropractic Care Center located in the beautiful Smokey Mountains of Sevierville, Tennessee. Dr. Hood's practice grew more abundant every year and by April 2005, he was forced to relocate into a bigger office located at 1011 Middlecreek Rd in Sevierville. His new expanded office allows him to offer his clients all of the latest state of the art technological advances in non surgical treatments. These include treatments of herniation/slipped disc/sciatica pain as well as cold laser treatments for conditions such as carpal tunnel syndrome, heel spurs, and swollen knee pain.
Dr. Hood has also provided treatment for various professional athletes such as Jay Gibbons of the Baltimore Orioles, Jerry Lawson: a professional marathon runner and former American record holder, Tony Cosey: 2000 Sydney Olympic Games Steeplechase and Doug Sharp: 2002 US Olympic Bronze Medalist for the USA Bobsled Team. Dr. Hood has also had the privilege of treating Chad Kroeger and his ever popular rock band, Nickelback, before their concert this past September of 2006 in Knoxville, Tn.
Please Complete the Form Below
Mailing address:
1101 Fox Meadows Blvd Suite #103
Sevierville, TN 37862
Office location:
1011 Middle Creek Rd Suite #103
Sevierville, TN 37862
Office Hours:
Monday – Wednesday: 8AM – 5:30PM
Friday: 8AM – 1PM
Saturday-Sunday: Closed